29 June 2022
2022 AOM Fellows Named, AOM 2022 Program, DIG News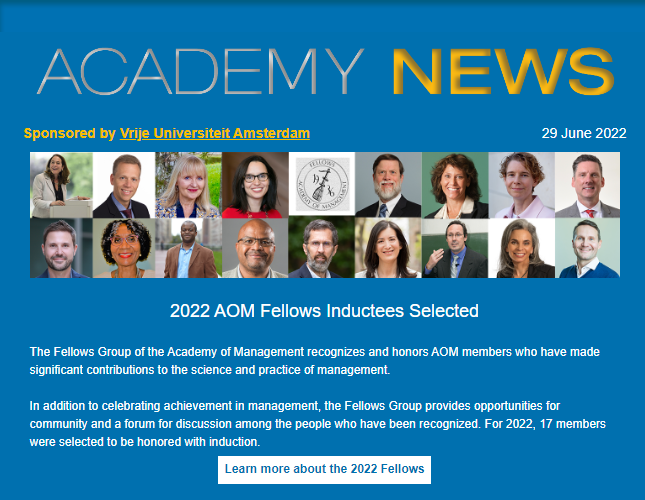 Futurity: Investors Predict IPO or Acquisition 'Exit' for Startups
There are multiple ways for startup companies to be successful and early investors often predict which route they'll take, research shows.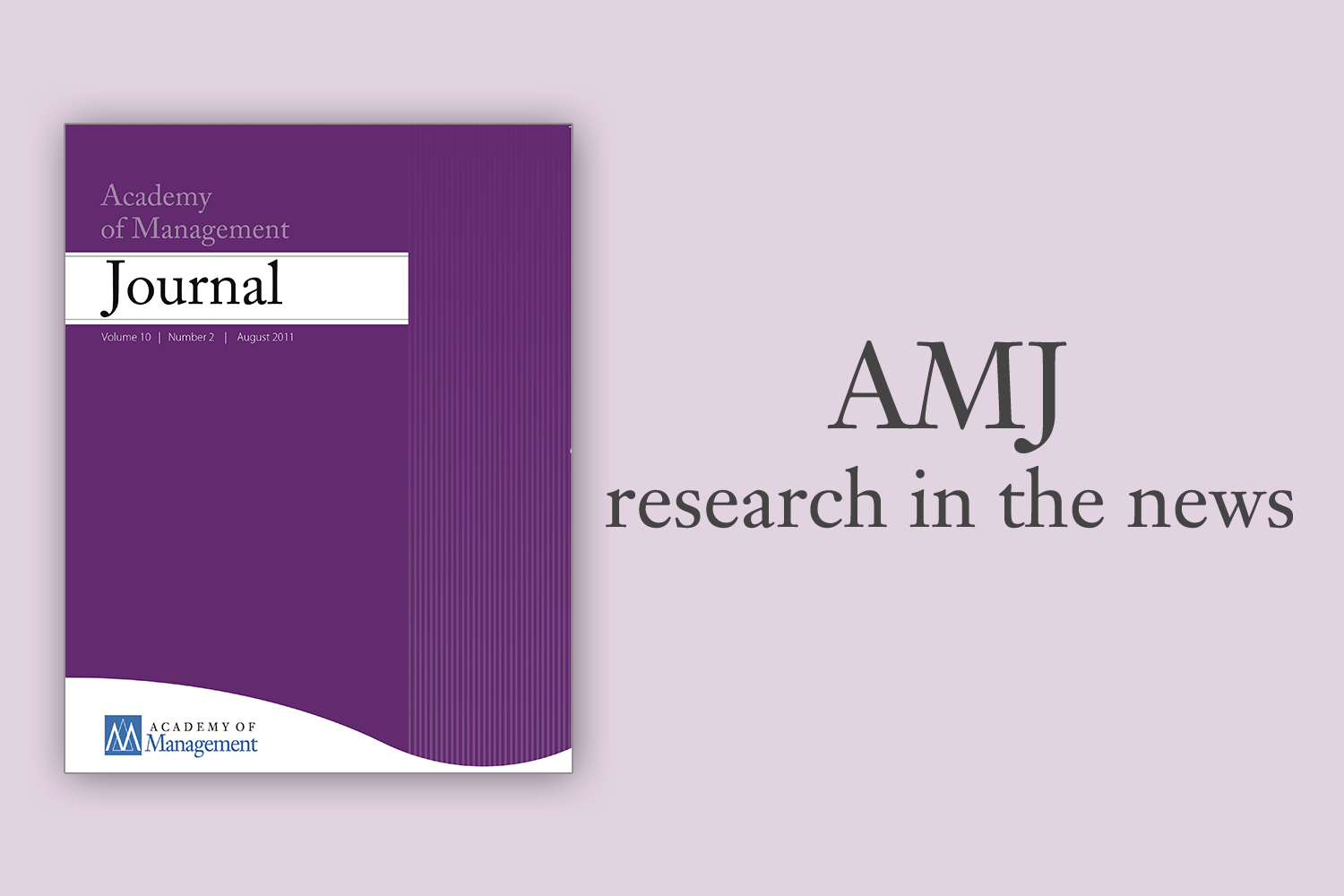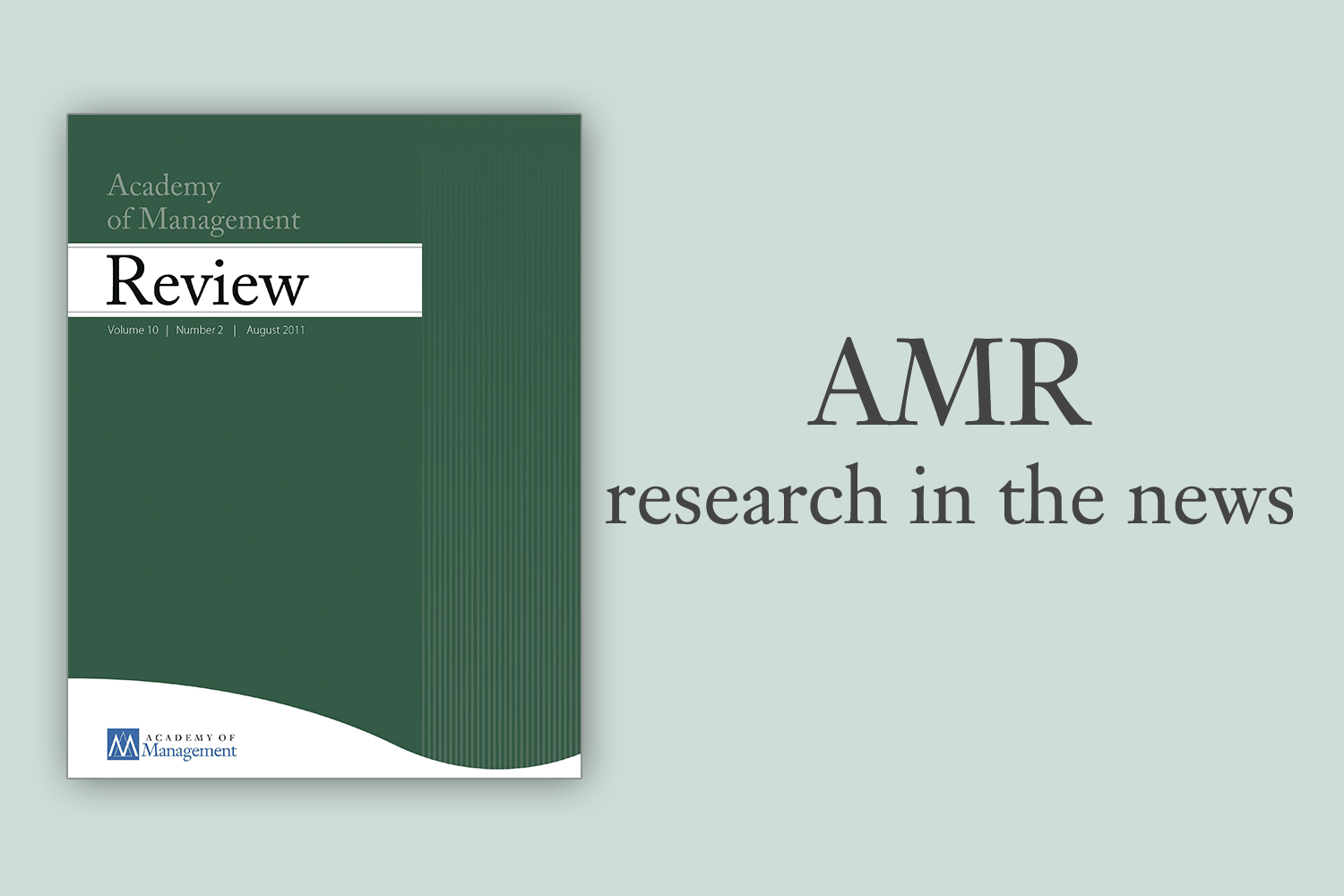 News
Training Industry: Making Cross-functional, Functional: 3 Essential Skills for L&D Team Collaboration
How many teams are you a part of? If you are like most people, it is more than one, and the same is true for most people at your organization.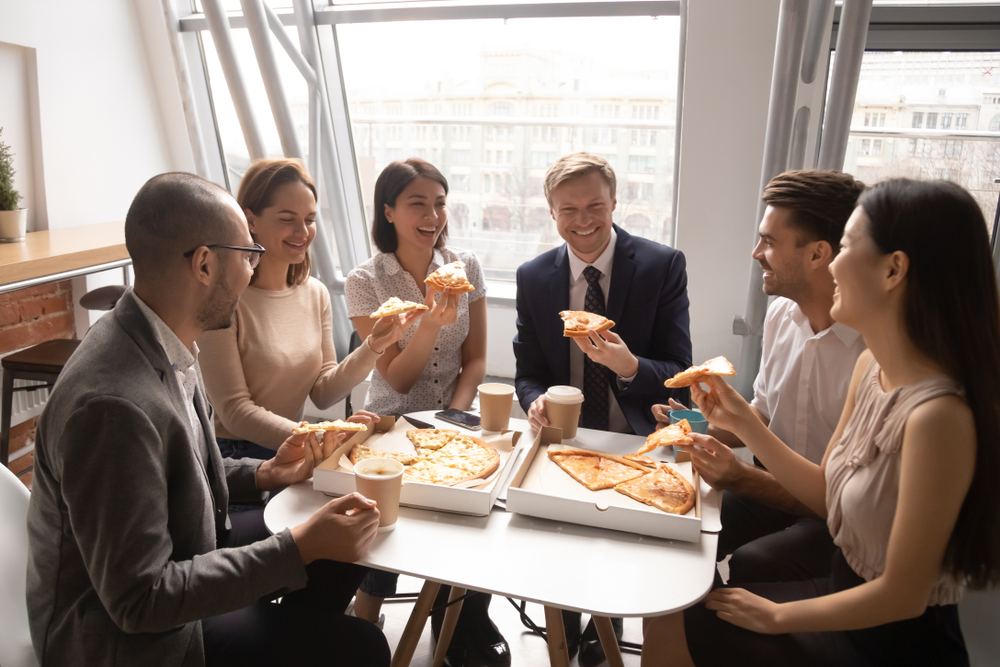 News
The Ladders: How Women Can Say No To 'Office Housework'
Too often, women get volunteered to do the thankless tasks that no one else in the office wants to do.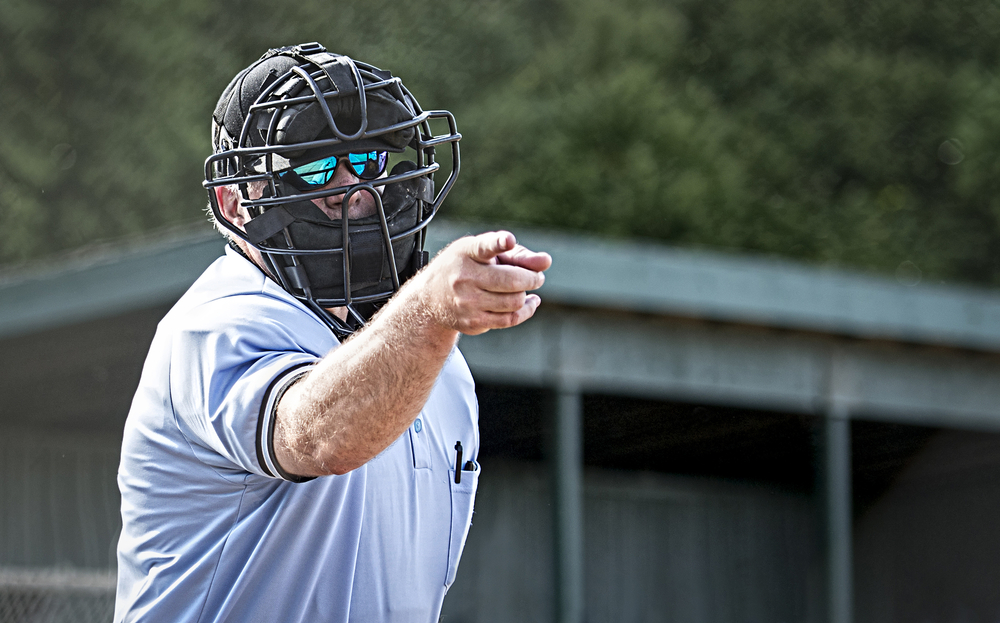 News
Newswise: Expertise as a Liability? Experts May Overcompensate Decisions When Told They Are Wrong
The soundness and reliability of an authority's decision-making can be affected by negative feedback, a Rutgers study finds.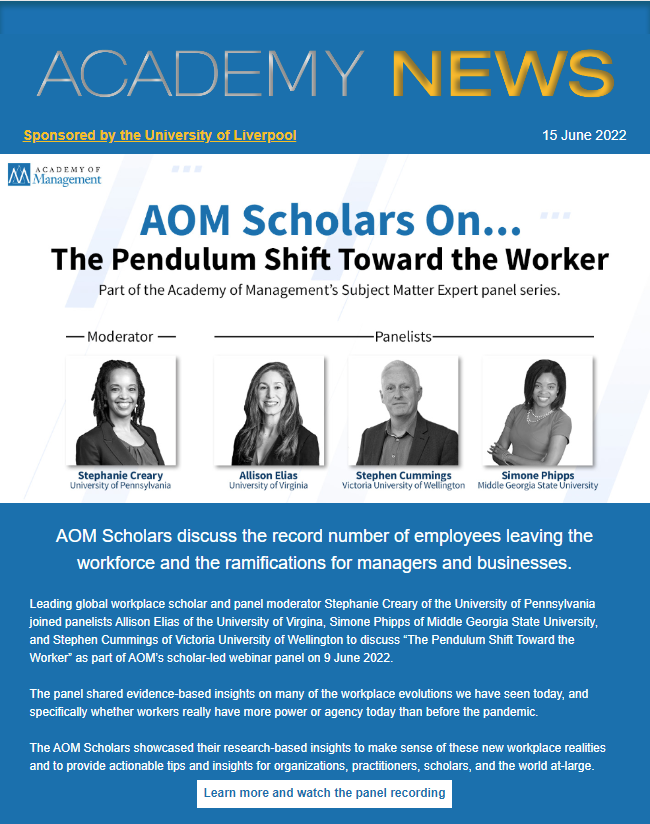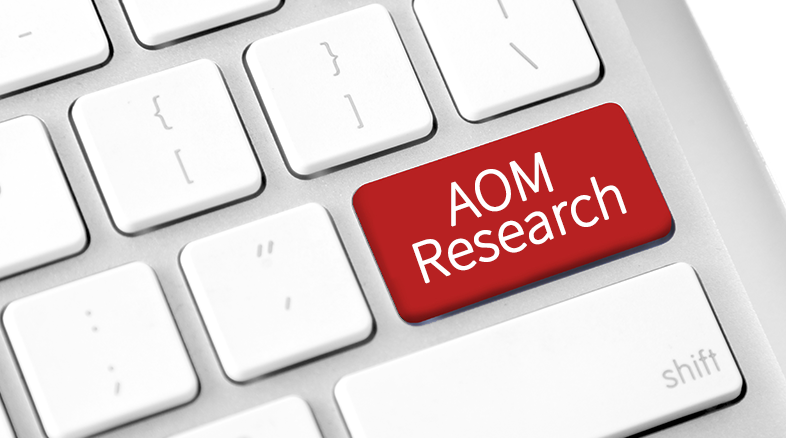 AOM Research and Resources Related to Conflicts and Crises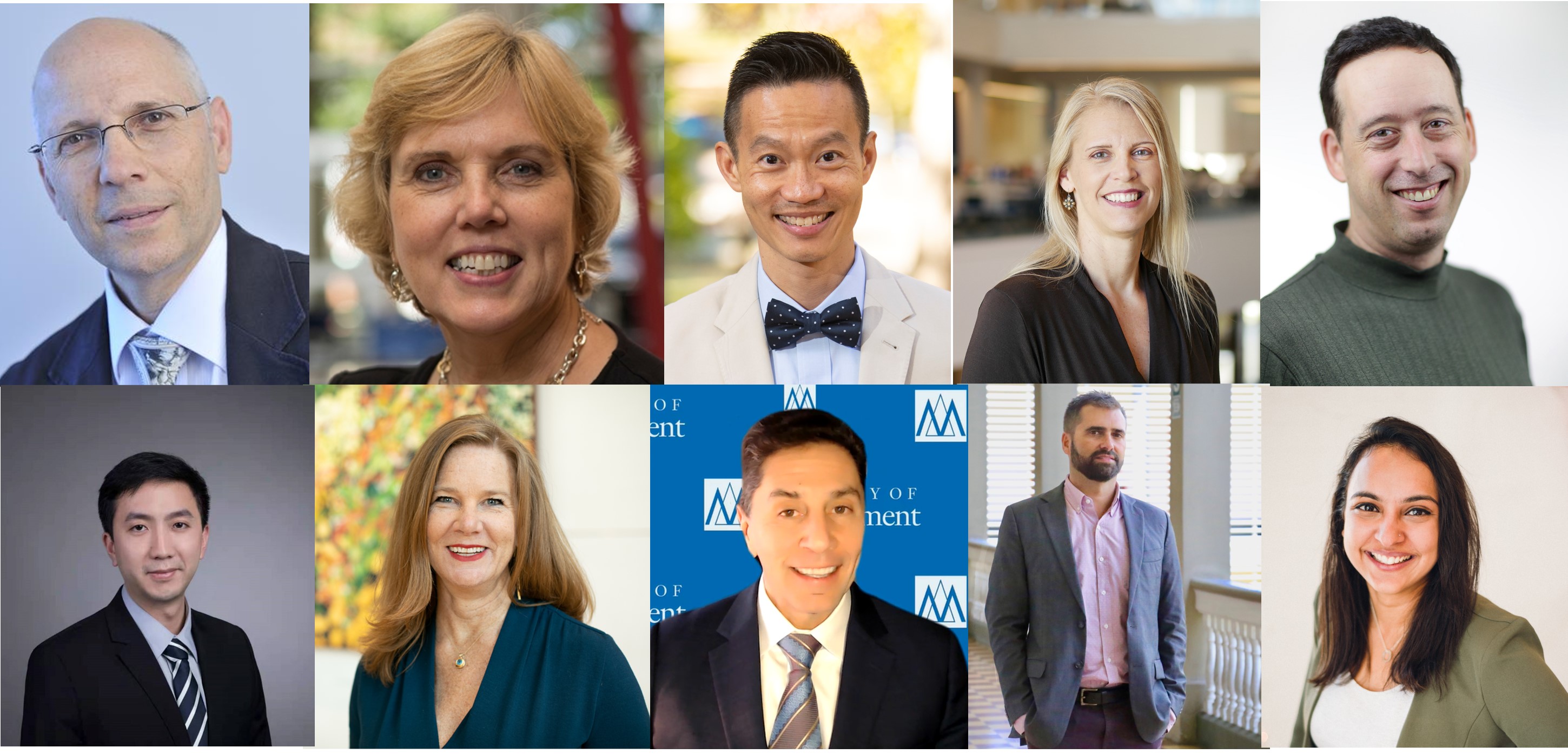 Divisions and Interest Groups: AOM's Neighborhoods
Research
Our members create knowledge through scholarly research and its application.
AOM Insights
AOM Insights
Insights brings the best academic research findings to managers and business leaders worldwide.
Journals
Journals
Explore AOM's six top-rated academic journals and conference publications.
Publishing
Publishing
Publishing with AOM holds benefits for both researchers and their institutions.
Community
AOM members are faculty, students, and practitioners from more than 120 nations who are dedicated to enabling a brighter future for society through management scholarship, teaching, and practice.

Divisions and Interest Groups
Divisions and Interest Groups
Divisions and Interest Groups reflect a broad range of interests within 26 management disciplines for members to connect within smaller, niche groups.
Connect@AOM
Connect@AOM
AOM's online community providing an engaging experience by connecting you with others to share ideas on management and organizational research.
Volunteering
Volunteering
Volunteers contribute to the collective future of AOM by joining in the planning, direction and decision making of our programs.
AOM Newsletters
Newsletters inform our community about research, events, publishing, and more.
Academy News
Academy News
News and updates from the Academy, our members and the latest events and research.
Insights Newsletter
Insights Newsletter
This newsletter keeps managers, business leaders, and academics up to date on research from the world's top scholars.
Divisions and Interest Groups Newsletters
Divisions and Interest Groups Newsletters
AOM's 26 Divisions and Interest Groups (DIGs) offer a range of tailored services. View and subscribe to the DIG Newsletters of your choice.